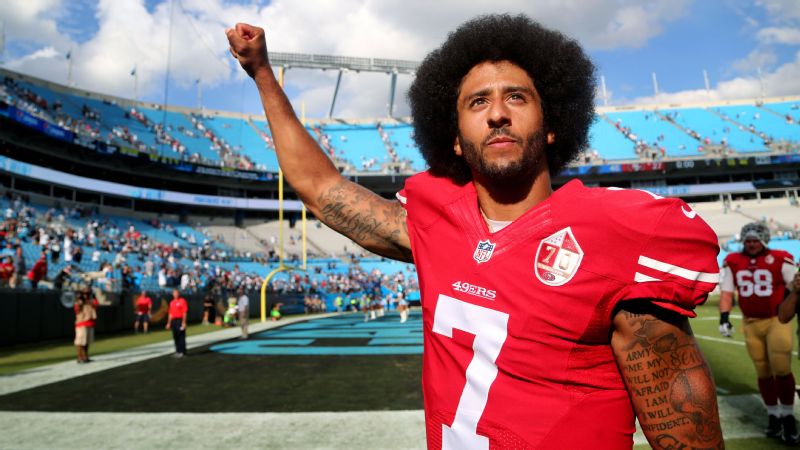 Earlier this week, former NFL quarterback Michael Vick appeared on FS1 and gave some advice to Colin Kaepernick regarding his hair: "Just go clean-cut. Why not? You're already dealing with a lot of controversy surrounding this issue. He needs to try to be presentable."
Vick has since apologized for his comments following backlash. But black female athletes have encountered the same type of inane criticism about their hair time and time again. And like Vick's suggestion, much of the critiques aimed at black women are rooted in respectability politics that do little but pander to white sensibilities.
Back in 2007, shock jock Don Imus was booted off the air after referring to the Rutgers University women's basketball team as a group of "nappy-headed hoes," while his co-host, Sid Rosenberg, compared the young women to the Toronto Raptors. After watching the game, Imus praised the Tennessee women's basketball team for looking "cute," while denigrating the Rutgers women for appearing "rough."
Despite members of both teams sporting sweaty, slicked-backed ponytails or braids throughout the game, the majority black Rutgers team was singled out by Imus and his cronies, presumably for being too visibly black, and in his eyes, uncoifed.
Ever since Venus and Serena Williams have been on the professional tennis circuit, they have endured attacks about nearly every aspect of their appearance. At the 1999 Australian Open, Venus lost a point for distracting her opponent when a few of her braids unraveled, sending a small cascade of baubles to the ground.
The multicolored beads are hallmarks of black girlhood around the world, and some reporters just couldn't get over why the girls decided to wear them, even when they were considered uncouth and a distraction. Compared to the blonde-haired, blue-eyed privilege of the tennis court, the Williams sisters were often made to feel out of place, but they refused to bow to the criticism. After the incident at the Australian Open Venus told reporters, "I shouldn't have to change…I like my hair."
Sadly, criticisms of black female athletes hair isn't limited to those outside of the community. As Vick's advice to Kaepernick illustrates, black people aren't exempt from judging each other based on flawed ideas of what's appealing to white America.
At the 2012 Olympic Games, gymnast Gabrielle Douglas became the first black female gymnast to win an all-around gold medal, but her hair became a trending topic on social media.
Four years later, as Douglas led her team to the Rio games, once again far too many people had negative comments about her hair. One Twitter user even wondered why Douglas hadn't been able to fix her hair four years after it was deemed unacceptable at the London Games because the world is watching and black women should look polished, even when competing at the highest levels.
Douglas acknowledged the comments were hurtful, but told reporters, "I'm actually grateful for having this hair on my head."
Something tells me Kaepernick feels the same.
Britni Danielle is a Los Angeles based writer and editor who regularly explores the intersections of race, gender and pop culture. Follow her on Twitter @BritniDWrites