How to master the no mascara makeup trend – The Independent
For the majority of women, mascara is an absolute makeup essential that holds the key to looking instantly more awake on sleep deprived mornings and dolled-up for a night on the tiles.
But, why is it then that designers are choosing to forgo the stuff altogether?
An extension of the no makeup makeup trend, there's no denying that fresh-faced beauty is having a moment – again – but missing mascara is a trick we'd normally dismiss as something only runway only models would try. 
Until now that is. Taking our cue from the catwalks, there's actually something carefree, young and cool about an au naturel lash.
For designers like Proenza Schouler, Carven, John Galliano and Lanvin, the focus was on true skin as faces were left looking bare; and this included an obvious lack of mascara.
Instead, Lanvin opted to add a hint of glitter on the model's lids to help widen the appearance of the eyes, while Carven attempted to do the same with white eyeliner drawn across the upper lash line.
For others, the absence of graphic peepers afforded an opportunity to play with a bold lip instead.
At Jason Wu, makeup artist Yadim paired a fresh, bare face with a bright orange-red lips while Acne pulled a dark purple shade from the clothing using MAC's lipstick in Deep Rooted.
In real life, women rely on mascara to look automatically pulled together but as it turns out, there are other ways to fake wide eyes without it.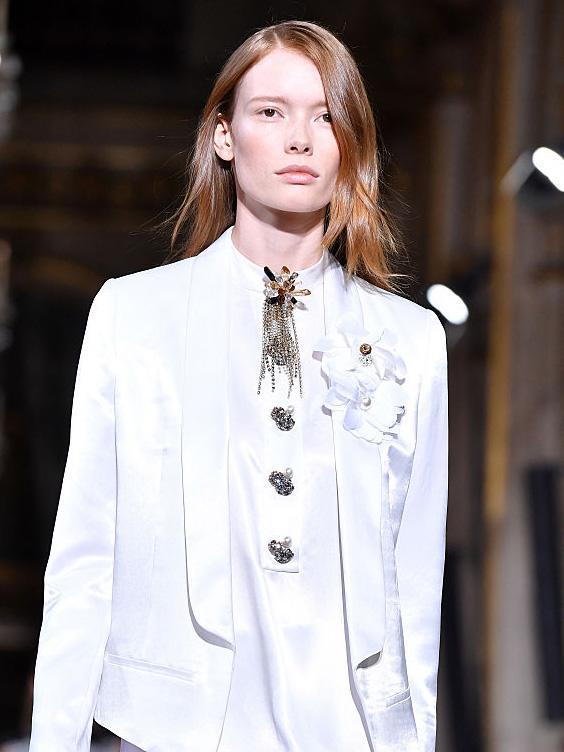 Your first port of call should be to create a youthful base so ply on the moisturiser and cover up any dark circles with mascara before you switch your attention to the eyes.
Then make sure to curl your lashes before swiping on a layer of clear mascara – this will help to keep the curl in place and add a glossy look.
Lastly, don't forget to pair your naked lashes with a bold lip for a bright, modern finish that will make your eyes look instantly brighter.
Reuse content